Cayten has recently become obsessed with trains and transformers. He thinks Santa is bringing him a transformer . . . this Santa didn't so we shall see what happens! We were able to take him on Frontrunner the day after Thanksgiving to see the lights go on at Temple Square.

Sorry the pictures are blurry. I took my point and shoot camera and I really haven't figured out how to use it very well. All the pictures I take are blurry. I guess it doesn't help that this train was moving quite fast!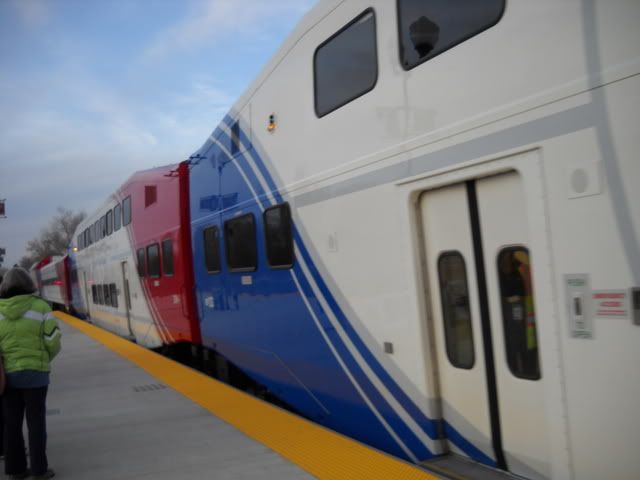 Getting ready to board!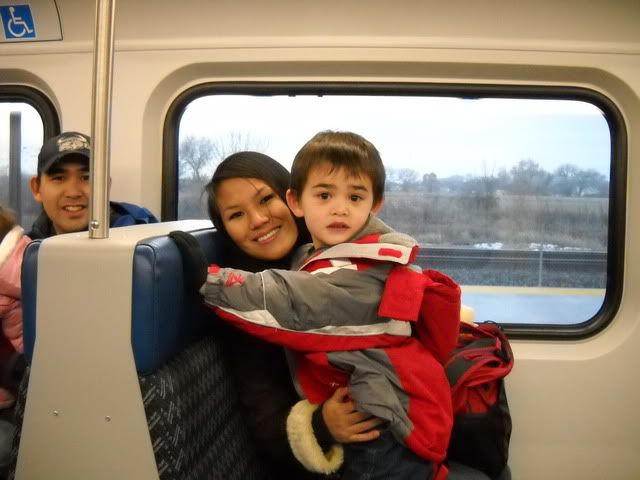 Cayten with Auntie! He was SO excited!
The whole crew minus mommy, grandma and grandpa Chinen. (are moms ever in pictures?)
We got to the entrance of Temple Square right as the lights went on. It was pretty neat. We were able to listen to the story of Christ's birth but there were SO many people that we didn't get the full effect. I would like to go again but I don't think we will get the chance.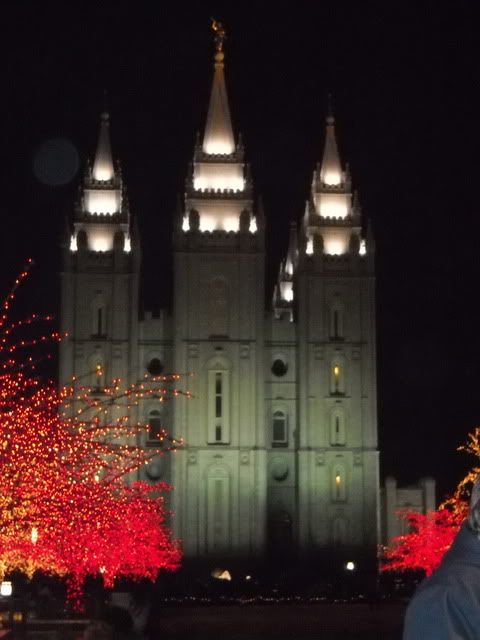 Rysa was so cuddled up and warm. After the lights we hopped on TRAX and headed to eat dinner at a Hawaiian restaraunt called L&L's. It is oh so ONOS (yummy).
After eating we got back on TRAX and headed to catch the Frontrunner. We had to wait for 35 minutes or so for the train to come. My mom and sisters and Jen's kids were in Salt Lake too looking at the lights. They didn't ride the same train up but as we were getting ready to get off the train, my mom yelled my name and voila . . . they were on the same train as us only we sat on top and they were on the bottom. Pretty Crazy!